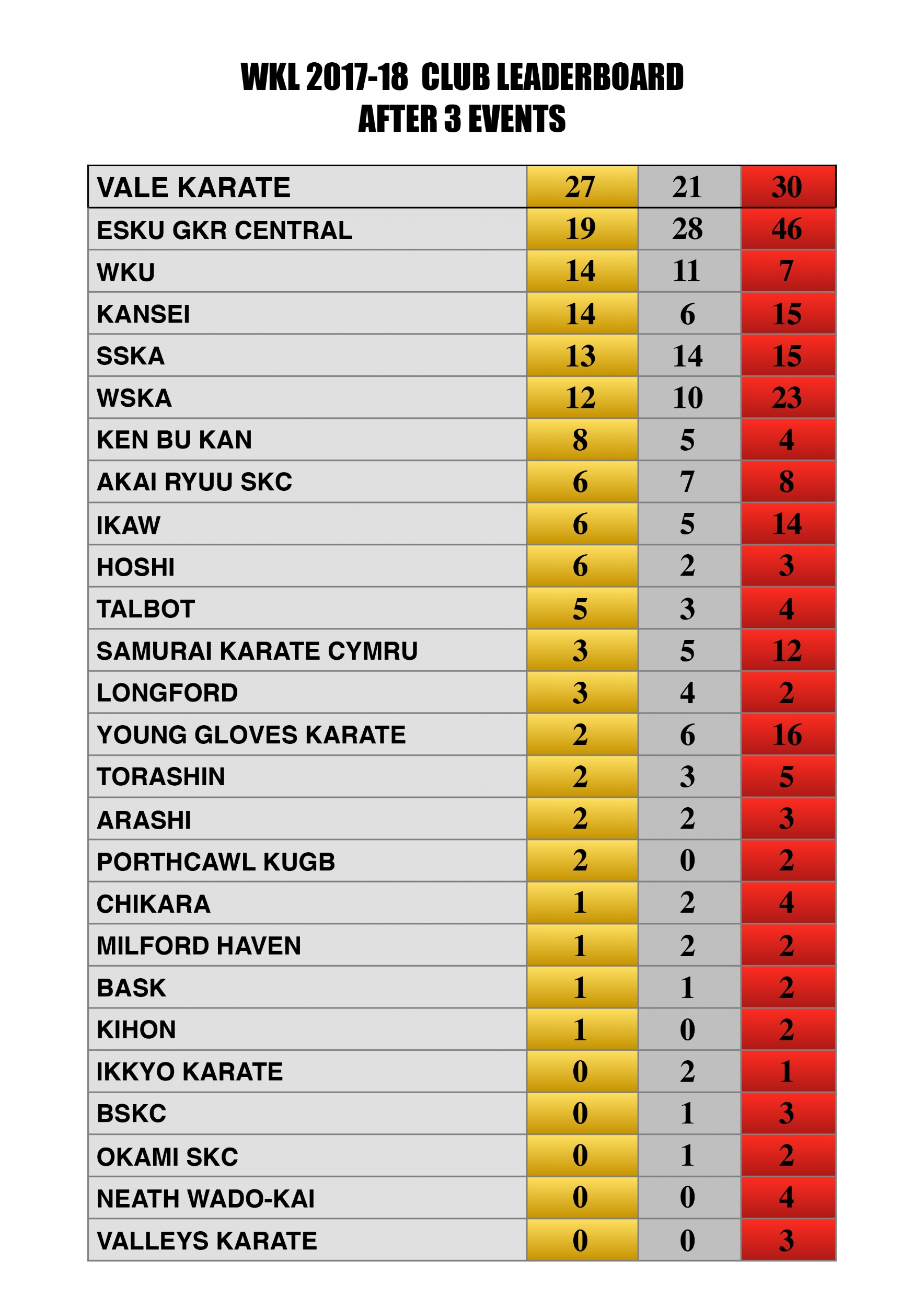 The Vale Karate Squad had another successful day on Sunday September 10th as Penarth was the venue for WKL III.

The Vale Squad were once again top of the medal table, with 10 Golds, 5 silvers and 11 Bronzes won, extending their lead on the overall medal table. Vale now have 27 Golds, 21 silvers and 30 bronzes, 8 golds ahead of ESKU/GKR and thirteen ahead of the WKU and Kansei who are both on 14 golds just ahead of SSKA on 13.
Well done to all who competed, whether medals were won or not. The next WKL is in Neath on the 29th October.
Gold Medals:
Bradley James,
Chiara, Ella & Ellie Jayne (Vale Cheetahs)
Angel Manayani,
Amelie Fisher,
Ellie-Jayne Farrugia,
Chiara Baker,
Danica Apologista,
Josh Davies,
Sarah Morgan (x2)
Silver Medals:
Connor Ashill,
Lucas Widdrington,
Jakob Bartush,
Elle-Mai Lee,
Chiara Baker
Bronze medals:
Mark & Ella,
Danica Apologista,
Jack Eustace,
Talia Efstathiou,
Lloyd Beer,
Ella Lyons,
Ellie-Jayne Farrugia,
Amy Curry,
Alysha Lee,
Lauren moran,
Jack, Lloyd & Elle-Mai (Vale U10s)